Soups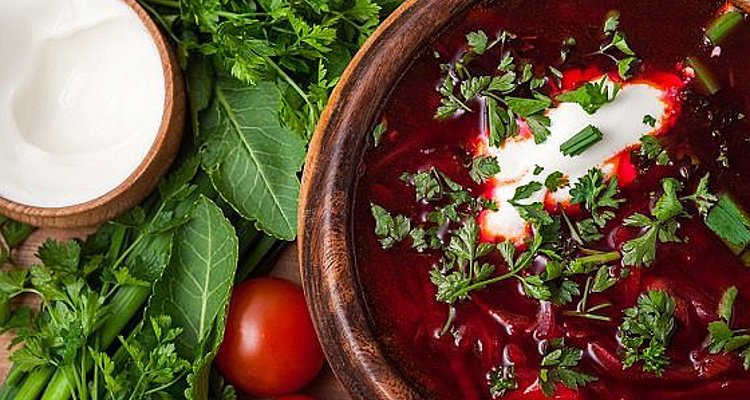 Cook time: 60 min.
Servings: 8 person(s)
Ingredients for Borsch: classic recipe
Instructions for Borsch: classic recipe
To prepare the Borsch: classic recipe recipe, please follow these instructions:
Step 1. Cook the broth
Pour 1.5–2 liters of water into a 3-liter pan. We lay the meat (it will be tastier if the meat is on the bone) and put on medium heat. Before boiling, remove the foam, as soon as the broth boils, cover the pan with a lid and simmer for an hour and a half.

Step 2. Make a roast
My and clean beets, carrots and onions. Grate beets on a coarse grater, and carrots - on medium. Dice the onion.
On a medium heat in a pan, heat the sunflower oil, pour the onions and carrots there, fry for 5 minutes. Add the beets.
Fry vegetables for another 5 minutes, add tomato paste, mix and fry for another 5-7 minutes.

Step 3. Cook the borsch
We take out the meat from the broth and, while it cools down, we throw chopped cabbage into the broth. After 5-10 minutes, add the chopped potatoes. Separate the meat from the bone and cut into cubes. We return the meat to the borsch, salt it and add the frying. Stir borsch, put bay leaf and finely chopped greens, cover and cook for another 5-7 minutes.
Borsch is ready! Serve borsch with sour cream and herbs.